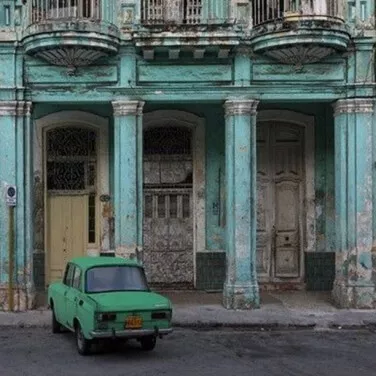 Renovation
How to Maintain your Exterior Cladding
Exterior Building in India usually look worn out and dull.
Exterior Building in India usually look worn out and dull. If we maintained it on a regular basis, then the dire overhaul to the exterior would not be required. It's vital you carry out critical maintenance tasks, or the crisp, modern look of your home could be spoiled. Worse still, without maintenance, cladding can deteriorate to the point it creates weather tightness issues, a problem you absolutely do not want.
We want to highlight the important steps that need to be taken to maintain your exterior so that it looks fresh and remains intact for a long time.
Waterproofing Coating
To protect the exterior of your wall from moisture and the sun, a waterproof coating is recommended. Raincoat Coool is a pioneering new product that provides waterproofing and insulation. The coating serves as a complete solution that prevents dampness and seepage and also keeps your house cool during the summers. Furthermore, it provides a superior sheen, substituting the need for exterior paint.
Source:https://in.pinterest.com/pin/182536591125992817/
Dr. Fixit Raincoat Coool comes in pastel shades, enhancing the beauty of buildings, and is formulated to adapt to surface elongation and contraction. It is resistant to efflorescence and increases the life expectancy of a building's exteriors.
Wash Down
Source:https://in.pinterest.com/pin/365143482261715593/
After some time, you may notice a slight buildup of dirt and grime on your house's paint job. This can easily be solved by pressure washing your home. Pressure washing about five or six years after the initial paint job, especially if mildew is visible is recommended. Even using a hosepipe to rinse porches lintels once a year is beneficial to your home. This helps to dissolve atmospheric salts that accumulate on surfaces that the rain or humidity doesn't reach.
Repair Cracks
Source:https://in.pinterest.com/pin/558587160002646693/
Whether found in drywall, plaster or concrete, a crack in a wall is an eyesore. Generally caused by the natural settling of a house over time, you can repair a cracked wall in a weekend. If the cracks are small and there is no problem with the structure, use a flexible crackfilling compound, Dr. Fixit CrackX for filling the cracks. This is a ready to use water based acrylic crack filler that seals the crack up to 5 mm. If the cracks are more than 5 mm, use nonshrink crack filler Dr. Fixit CrackX Shrinkfree . Painting is possible after 24 hours. Unlike cement that permits seepage, Dr. Fixit CrackX is waterproof and is ideal for small cracks. However, if drywall cracking or surface distortion is severe or there are other indications of significant settling or potential structural problems have your home inspected by a qualified building professional before repairing the drywall.